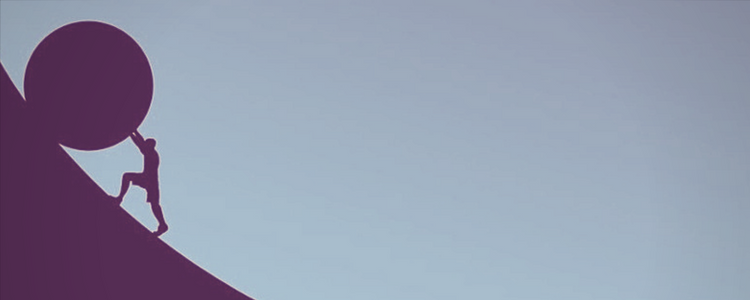 Is Your Business Subject To A Winding Up Petition?
"I have just had a Winding Up Petition served on my business, is it too late to get the situation under control and what are my immediate options?"
If you have received a Winding Up Petition then your business is under an immediate and dangerous threat! You need to take action now. Read on to find out what we can do and how you can stop it today.
If you have received a Winding Up Petition you probably don't know which way to turn, which is why you are here. Our team of friendly and trusted experts are here to help you with the process and will guide you through what a Winding Up Petition is whilst also ensuring that your business gets through the difficult time ahead.
Act Quickly If Your Business Has Received A Winding Up Petition
Debts can mount and often we think that if we ignore them they may go away. It could be that your business is owed money but, no matter what you do you can't seem to get paid and so you're in a vicious circle that will leave you stressed and extremely worried.
Within just a matter of days, your Winding Up Petition could be printed in the London Gazette which will alert all of your other creditors and allow them to "join" the petition. Your bank account is likely to be frozen, which will just add to the difficulty the business is in.
This will cause numerous problems for you and your business so it is imperative that you speak with a professional as quickly as possible.
How We Can Help To Stop A Winding Up Petition
4R Business Recovery will immediately seek to protect you from this aggressive recovery method by seeking consent from your creditors for a "stay or an adjournment" of the action. If we can't get consent for an adjournment, we will represent you in court and either defend the action and seek costs from the other side or seek a formal adjournment while a solution is proposed and agreed.
We can either resolve the claim by way of negotiation using our dispute resolution service or more formally look to restructure the business by way of a Company Voluntary Arrangement, Administration or Liquidation.
We will also get your business operating normally again in as little time as possible. If your business bank accounts have been frozen we will help you unfreeze them with a Validation Order. After the whole process has been resolved we will make sure that your business is set up so that it does not risk a Winding Up Petition again.
Is Your Company At Risk From A Winding Up Order?
"I have a notice of application for a Winding Up Order from the courts stating that my business is about to be wound up – I can't sleep at night with the worry. What can I do?"
A Winding Up Order is the final stage of a debt recovery process and results in your business being legally closed and wound up or liquidated. The company bank accounts will be frozen and the courts will appoint the Official Receiver to deal with the companies affairs. Your role as a director ceases when the court issues the Winding Up Order.
All assets of the business are now under the control of the Official Receiver. The Official Receiver is charged by the courts and the Insolvency Act to:
1.  Liquidate the assets or sell the assets for the best price possible to cover the Secretary of States fees, insolvency fees with surplus funds being for the benefit of all the unsecured creditors.
2.  Investigate the conduct of directors to establish if preferential payments or misconduct issues warrant further money claims against the director.
This process would have started with the issue of a Statutory Demand which you have not responded to followed up by a Winding Up Petition, the Winding Up Order is the final stage in the process. So if you're not worried you should be! The fact is that legal action will continue no matter how much you ignore those letters, you will be required to attend interviews with the Official Receiver while he/she investigates the director's conduct. This can end in a money claim being made by the OR against directors (you) or a Directors Disqualification Order (DDO).
Trust is paramount in this situation and we want to assure you that you can trust 4R Business Recovery. Every business can get into trouble no matter how big or small.
So What Are The Choices Now?
Regardless of where you are in the process, you need to take immediate action to get back in control of your business. If you have received a Statutory Demand, Winding Up Petition or even a Winding Up Order it is not too late. If you have actually received confirmation that a Winding Up Order has been made then you need to call us today. We undertake an initial assessment of the background to the case and if you want to protect the business we can advise you on the next best step to get back in control of your business.
Talking to an expert who understands the whole process will alleviate some of the worry that you are experiencing right now.
We know it will be difficult for you to pick up the phone and talk to someone or even to know who to trust. It doesn't matter if your business is large or small – we can help you. You can trust us for quick, straightforward, impartial and professional advice that will enable you to get your business back on track.
We will always give you impartial advice that you can rely on – so get in touch today and speak with one of our specialists on 0800 0385 140.
Make that call today and you will find yourself feeling much better.