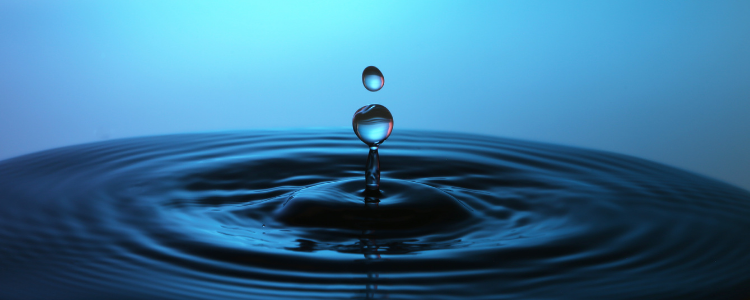 "We were so emotionally tired and in fear that if we lost the business we were in danger of losing our home. 
"We actually wanted to bail out, but we also wanted to find out if there was one more solution before we did." 
At 4R we see business liquidation as the last resort.
We understand that you want to keep your company alive and trading. 
But, if your company is insolvent, and has no prospect of trading out of insolvency or raising additional capital, then breaching critical insolvency and statutory obligations puts the directors at significant risk.
The decision to liquidate your company is never taken lightly, but it can bring an end to weeks of worry, stress, and sleepless nights.
AN INTRODUCTION TO LIQUIDATION
Sometimes when a company is insolvent and cannot pay its debts as they fall due or faces significant financial or legal costs it makes sense to restructure. Liquidation is an important tool that helps to:
Secure the best return for unsecured creditors
Protect Business Value
Protect Directors from accusations of wrongful trading or becoming caught up in a Directors Disqualification Order
WHAT SOME DIRECTORS DON'T REALISE
Company liquidation does not necessarily mean the end of the business.
You might want that second chance, to maintain all the experience and hard work you've invested over many years in your business, that for a variety of reasons (cash flow or debt), may have become insolvent.
The intrinsic value of the company is normally captured in the company's assets; physical company assets (tangible), customer goodwill, and intellectual property assets (intangible).
If the company assets are independently valued, they can be sold to a new company, which is connected to the original company directors, at the proper value by the liquidator.
This means that company liquidation can also provide an opportunity to relaunch the business with the assets, employees, and goodwill, transferred and sold to a new 'phoenix' company, which is debt-free.
Organised professionally, selling the value of the business to connected directors, in our view, is perfectly ethical and proper, as 90% of directors of 'phoenix' companies only ever do this once. The keyword here is 'done professionally', with a full understanding of the implications and risks.
Of course, you may simply wish to walk away, from what you believe is an unrecoverable situation.
Taking action to avoid trading wrongly is critical. But, even if the stress of insolvency has resulted in a decision to cease to trade and liquidate, we would encourage you to take advantage of our free risk audit. This will help you understand the potential risks, to you personally, if you go down the route of liquidation.
WHAT IS A CREDITORS VOLUNTARY LIQUIDATION?
There are different types of liquidation, such as Compulsory Liquidation, Member's Voluntary Liquidation (MVL), and Creditors Voluntary Liquidation (CVL). Creditors Voluntary Liquidation is the most common form and more desirable compulsory liquidation.
Once the company directors and the shareholders have decided to pursue a CVL, an insolvency practitioner, also referred to as an IP, will be engaged, a statement of affairs is drafted and a meeting of the company's creditors is called.
At the meeting, the creditors get the chance to approve the decision – hence the term 'Creditors Voluntary Liquidation'.
The insolvency practitioner will oversee the process and ensure all the rules and regulations are adhered to. The insolvency practitioner effectively takes over the role of the directors to finalise the affairs of the company.
Once all the assets have been sold off the liquidation process has been completed. The company is then dissolved and removed from the Companies House Register.
Post Liquidation the insolvency practitioner has a duty to unsecured creditors to conduct an investigation into the Company and the conduct of directors.
HOW TO ORGANISE A LIQUIDATION THAT HAS A MINIMUM IMPACT ON YOUR LIFE
"Most of the people we met wanted money from us before they would do anything. 4R actually took the bull by the horns, dealt with some of the immediate people, like the bailiffs. 
"We were then able to take the time to move forward with them and that really cemented our relationship."
It is important you take proper advice and know all your options, including business turnaround strategies. 
Remember, it is important to understand the upsides and downsides before making a final decision to liquidate a company.
A Licensed Insolvency Practitioner is a regulated professional who will manage the liquidation process. They can be trusted to provide impartial advice on the process of liquidation, and also, if appropriate, discuss alternatives such as Company Voluntary Arrangements (CVA) or Administration.
Our approach is focussed on you, your family and your future.
We are not insolvency practitioners we are Business Turnaround consultants. We feel directors need to make a fully informed decision before they decide to opt for Liquidation. Together, we will review all of the formal insolvency options, but we will also look at new funding and the risks and rewards from any restructuring (which many insolvency practitioners won't do).
The insolvency of the company may mean there is no choice but to liquidate. We provide our clients with a Confidential Corporate and Personal Risk Analysis, and this enables them to secure a better outcome from the liquidation process.
A LOAD OFF YOUR MIND…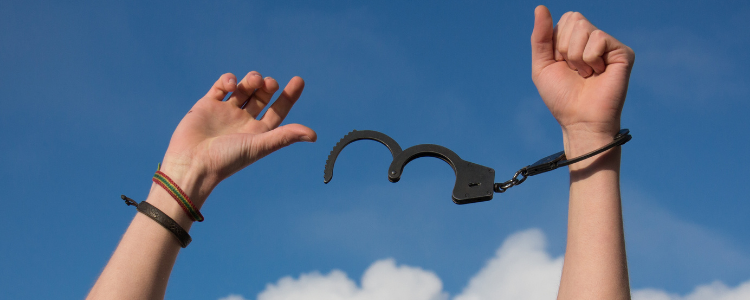 We highly recommend you take the opportunity to watch our free video tutorial about different business rescue and turnaround services that we can assist with, liquidation is one of them.
You can watch this free tutorial by clicking the following link: 6 Important Points Most Directors Don't Realise About Liquidation (Plus 3 real-life case studies, and 6 critical risks to look out for) here.
It will help you understand the pros and cons of liquidation, and the issues to consider when it comes to liquidation.
We've helped over 600 directors over the past 10 years rescue their businesses. See how we've successfully helped others in your situation get through a Company Liquidation in the video below.
If you have received a winding-up petition we recommend you get in touch and take action as soon as possible.
If you're ready to take the next step then why not take advantage of a free one to one fact find call.
There's no obligation, it's free confidential advice, but it'll be a load of your mind just to share your current situation with an experienced professional who's helped many people in your situation.
What we'll discuss during your free 20 minutes chat?
We'll discuss your current situation.

We'll look at the different options available to you as this might not always be liquidation.

Assess Risks and Consequences to your business.

Assess Risks and Consequences to the Directors and Shareholders (including the risk of investigation and disqualification as a director).

Funding options and how your new company could thrive.

We'll advise on what your next steps are.
You can book your call for confidential advice on liquidation from our calendar via the following link: Liquidity Review Call.
If you want to see how we've helped directors in your situation before, please watch the video below. It is a testimonial from one of our clients who we successfully guided through a Creditors Voluntary Liquidation cvl.